Laura Reynolds, Alameda

Dore, you make the impossible possible- and always in the right key. Thanks so much for doing what you do. Best tour I have ever been on. Keep reaching out to connect people. It's the most creative gift of all, to all, for all.
Laura entering a cave in Cappadocia in photo on right.

Susan Leonard San Diego

Dore - Thanks for planning such a trip of a lifetime! I have to say that the Tangents Turkey Tour was one of the best experiences in my life (so far!)

Your making the arrangements for the in-country flights was very excellent as were the arrangements for the various hotel stays and the dynamic concerts and visits with musicians.
It's sparked an interest in all things Turkish - I wish I'd taken more photos! Thanks for looking out for us all!

Irene Moosen, San Francisco
1000 thanks for all the once in a lifetime Turkey experiences. I'll be back thanks to you opening this world to me. Very special.

Laura and Irene dancing at a Roma night club in photo on right.
Stuart Lichter, Berkeley
Thanks for a great ride! I especially appreciate your behind the scene efforts to organize and plan 16 days with hardly a glitch - vans on time at each airport and hotel, great tour guides, wonderful venues for music and fun restaurants.
Jay Duncanson and Sonhui Gray - San Francisco

Dore Stein's Turkey Music Tour put us into the seats and behind the scenes of some fantastic musical experiences in an incredibly beautiful and fascinating country. Whether jumping joyously up and down with a thousand other music fans in a modern Istanbul theater, or sitting around a fire at the mouth of a cave in the mountains of Cappadocia with a half-dozen jamming musicians, or reclining on a cozy couch in a tiny music cafe with a Turkish guitarist, oudist and vocalist only a few feet in front of us, or even participating in a hands-on jam session in the intimate studios of one of Turkey's most respected musicians....yes, maybe you could stumble into one or two such experiences in the course of a self-organized trip, but Dore's Turkey Music Tour gives this on an almost nightly basis.

The excellent food, accommodations, arranged flight and travel itineraries, cultural hikes and fun with like-minded tour participants as well as locals should not be overlooked, of course. But letting Dore's musical taste and contacts guide us through the Turkish music scene is enough reason for me to be very glad I overcame my "tour group tourist" aversion and did the 2012 Turkey Music Tour.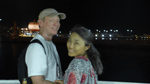 Jay and Sonhui on ferry returning from Asian side concert


Charles and Nancy Robinson - Berkeley

Another of the Wonders of the Ancient World!!
Thank you for all your efforts to make this such a wonderful tour.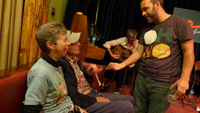 Nancy and Rob talking with Cenk Erdogan after the concert


Katherine Hurxthal - Boston

Dore Bey - muchas gracias "pa" todo - Having a great time absorbing all Turkish culture you are introducing to us!

Photo on right shows Kathy creating pottery on a kick wheel in Avanos,
center for pottery in Turkey.


Judie Guerriero - San Francisco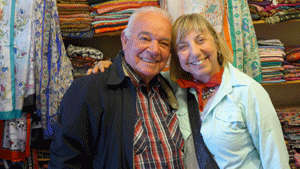 Judie with shop owner Jarod in Mustafapaşa

Trip has been great Dore Bey. Loved Goreme and the "guys". Guides reallly good! Thanks for all the hard work!


More photos: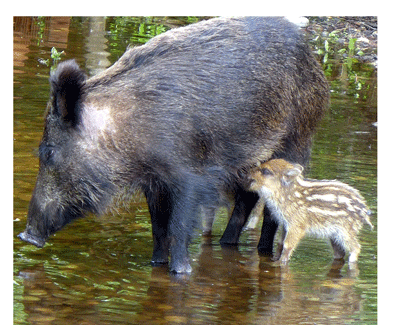 Boar and piglet near our picnic area by the Aegean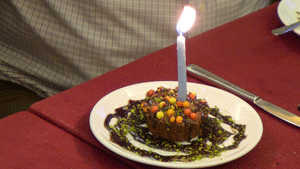 Carol and Bob anniversary cake courtesy of Sonhui