Gaza Corner Archive: Jan 2012-Present
Heard live Sat. nights 11p on Tangents, 91.7 fm, SF, kalw.org
Click headlines for full stories
(Archive does not view in Google Chrome)
Jewish Holocaust survivors and descendants of survivors and victims from around the world
call for justice in Gaza
40 Jewish survivors of the Nazi Holocaust and 287 descendants and relatives of survivors and victims from 26 countries signed a letter condemning Israel's actions in Gaza.
You can see a full listing of signers
here
.
Dutch nonagenarian returns Righteous Among the Nations medal after six relatives killed in Gaza
(by Amira Haas, Haaretz 8/15/14, requires registration)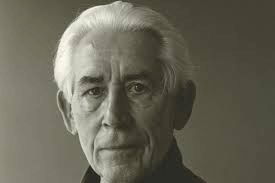 Henk Zanoli, who helped save a Jewish child from deportation to concentration camps, said holding on to the medal would be an 'insult to the family.'
excerpt:
Gaza Corner Audio Broadcast
by Dore Stein 8/16/14
(click for audio)
Eyewitness Blog Entries from Gaza
by Dr. Mona El Farra:
Whole Villages Have Been Wiped Off the Map: My Visit to Khuza'a (8/12/14)
In Gaza, We Have Lost So Many That We Love
(8/5/14)
Watch:
Irish Senator and Former Presidential Candidate David Norris Condemns Gaza Massacre
(click for 8:00 video, 7/31/14)
Irish senator and former presidential candidate
David Norris
made a powerful speech on July 31 condemning Israel's massacre in Gaza and the complcity of American, Irish and other European governments.
Click for official transcript of Senator Norris' speech
Watch:
"If no siege, no tunnels!
If no occupation, no rockets!"
says doctor with long history helping in Gaza, Dr. Mads Gilbert
(submitted by Ali Abunimah, Electronic Intifada, 8/8/14;
Click for video with English subtitles)
Partial transcript follows:
Gaza Corner Audio Broadcast by Dore Stein 8/2/14
(click for audio)
Noteworthy Gaza articles from the last week:
Israel Provoked This War
It's up to President Obama to stop it
(Rabbi Henry Siegman, Politico, 7/22/14)
Rabbi Henry Siegman on Democracy Now:
Siegman on Gaza:
"A Slaughter of Innocents" (7/30/14)
Siegman to Israel:
Stop Killing Palestinians and End the Occupation (7/31/14)
Gaza and the Loss of Civilization
(by Brian Eno, 7/28/14)
Eno excerpt:
(AmenaSaleem, Electronic Intifada, 7/25/14)
Gaza Corner Audio Broadcast by Dore Stein 7/26/14
(click for audio)
note: my apologies to Gabor Mate who in my live comments was mistakenly referrred to as 'she'.
The Beautiful Dream of Israel
has Become a Nightmare
(by Gabor Mate, Vancouver based author, speaker and Holocaust survivor
who wrote this opinion piece in the Toronto Star, 7/22/14)
excerpt: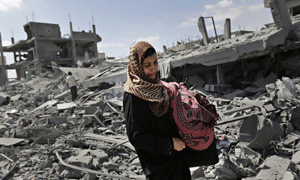 A pause in the bombing by Israeli forces -
and the ruins of Gaza are laid bare
(Peter Beaumont, The Observer, Guardian UK, 7/26/14)

excerpt: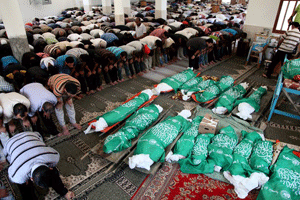 No ceasefire without justice in Gaza
We will not "return to a living death" of siege
and blockade, say Gaza civil society leaders
(published in Electronic Intifada, 7/22/14)
Link for signatures.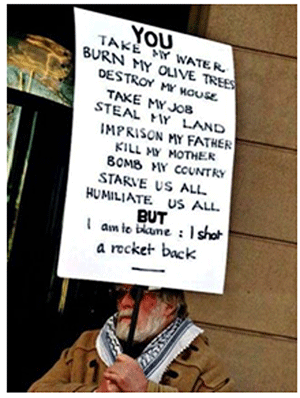 An Old Man and a Young Man in Gaza
(Poem by Heathcote Williams with grateful acknowledgements to Angela Godfrey-Goldstein; courtesy international .it, 7/17/14)
excerpt: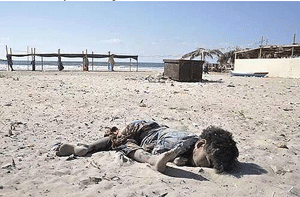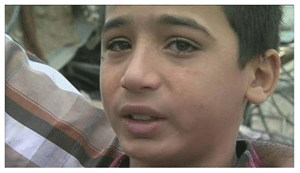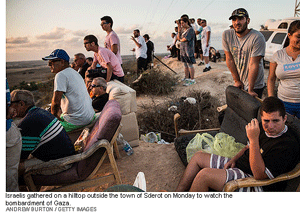 Related articles:
Israel firing experimental weapons
at Gaza's civilians , say doctors
(Rania Khalek, Electronic Intifada, 7/15/14)
Using Gaza as a laboratory
Through Lens, 4 Boys Dead by Gaza Shore
(by Tyler Hicks, NY Times , 7/16/14)
excerpt:
NBC News Pulls Veteran Reporter from Gaza After Witnessing Israeli Attack on Children
(Glen Greenwald, Firstlook.org/The Intercept, 7/17/14)
Update: NBC was shamed into reinstating the reporter a few days later.
Gaza Diary:
Israelis are completely misled about what's going on
"I haven't slept for a second as the explosions have surrounded our home, yet the international community seems to be paying no attention to us."
(by Abeer Ayyoub, Haaretz, 7/11/14)
note: Haaretz articles require registration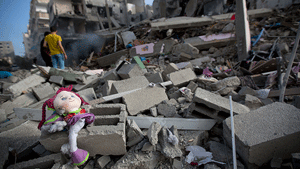 A doll lies on the rubble of a destroyed building following an
Israeli air strike in Gaza City on July 11, 2014. Photo by AFP
excerpt:
Gaza Civilians:
Waiting for our turn in the slaughter house
(by Amira Haas, Haaretz, 7/13/14)
International activists staying at Gaza hospital
the IDF plans to bomb
14 patients, men and women over the age of 60 that cannot be moved remain hospitalized at Gaza's only rehabilitation hospital.
(by Amira Haas, Haaretz/Reuters, 7/12/14)
Former Shin Bet chief Diskin: Delusional Israeli government brought us to this security deterioration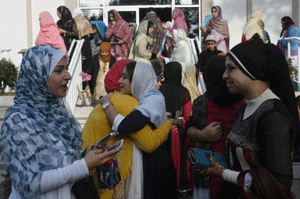 Muslim Americans of different backgrounds and cultures are marking the Holy Month of Ramadan [AP]
Ramadan: A centuries-old American tradition
Many forget that the first Muslims to celebrate
Ramadan in America were African slaves.
(Al Jazeera, Khaled A Beydoun, Opinion, 6/28/14)
Israel seizes political, military opportunity
in teens' disappearance
(Electronic Intifada, Maureen Clare Murphy 6/19/14)
excerpt: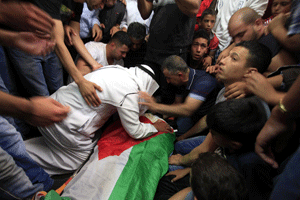 Palestinians mourn over the body of twenty-year-old Ahmad Sabarin
rom Jalazone refugee camp during his funeral, 16 June. Sabarin was killed by Israeli soldiers in the refugee camp on the outskirts of the West Bank city of Ramallah, according to medics and witnesses.
(Issam Rimawi / APA images)
Addameer Fact Sheet
(6/19/14)
International media ignore Israel's
abduction of Palestinian teens
(Electronic Intifada, Amena Saleem 6/17/14)
excerpt :
Netanyahu 'loathes' Obama,
Israel's opposition leader charges
Prime Minister's hostility to Obama is 'endangering Israel's security,'
claims Labor's Issac Herzog, in rare confirmation
of long-rumored strained ties between 'Bibi' and 'Barack'
(Times of Israel Staff, 6/6/14)
excerpt: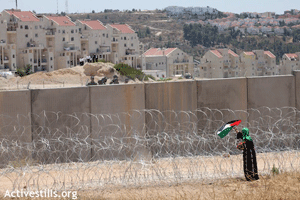 An activist puts a Palestinan flag on the Separation
Wall facing the Modi'in Illit settlement
Photo: Anne Paq/ Activestills.org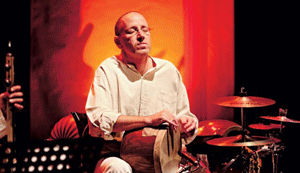 Istanbul based Israeli percussionist Yinon Muallem
note - Yinon was studio guest during Gaza Corner on 5/31/14;
posted two articles from 2012 featuring Yinon
photo courtesy of Emil Salman
Turkey and Israel keep bonds alive through music
Israeli and Turkish musicians have become "volunteer ambassadors" to create and maintain bonds between the two countries
(Menekse Tokyay for SES Turkiye, 2/21/12)
excerpt:
Related Article:
Musical Diplomacy between Turkey and Israel
The music of Yinon Muallem, who is now the cultural
attache
in Israel's Istanbul consulate, embodies
all that can be good
about Israeli-Turkish relations
(by Bernny Ziffer, Haaretz, 8/31/12)
excerpt: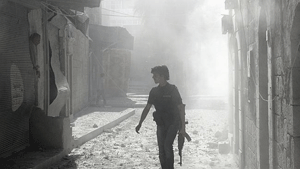 A fighter in Aleppo. Rebels, many of them small-time gangsters, 'have smeared much of the Syrian revolution's legitimacy'.
Fine line between fighter and thug in Syria
Journalist Anthony Loyd recounts being betrayed, beaten,
and kidnapped
(Anthony Loyd, The Times (UK) 5/19/14)
see excerpted text below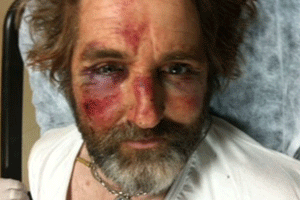 Battered: (UK) Times journalist Anthony Loyd
related:
Loyd audio excerpt courtesy of BBC's Today program
Fighting for history:
Iraq, the US and the hidden Jewish archive
In 2003, American troops discovered a trove of Jewish documents in Baghdad. Now the Iraqi Jewish Archive is at the center of a struggle for Iraq's past and its future.
(by Raf Sanchez, The Telegraph UK 5/15/14)
excerpt:
The 66th Anniversary of Israel's Independence was May 5, 2014.
The Guardian UK published several articles leading up to the anniversary.
Below are several headlines that are linked to the full articles.
Netanyahu pushes to define Israel
as nation state of Jewish people only
(by Peter Beaumont, 5/4/14 Guardian UK)
Remembering the Nakba:
Israeli group puts 1948 Palestine back on the map;
Zochrot aims to educate Israeli Jews through tours and a new
phone app about a history obscured by enmity and denial
(by Ian Black, 5/2/14 Guardian UK)
excerpt:
In a conflict famous for its irreconcilable national narratives, the basic facts are not disputed, though the figures are. Between November 1947, when the UN voted to partition British-ruled Palestine into separate Arab and Jewish states, and mid-1949, when Israel emerged victorious against its enemies, 400-500 Arab villages and towns were depopulated and destroyed or occupied and renamed. Most of them were left in ruins.
Understanding has deepened since the late 1980s, when Israeli historians used newly opened state archives to revisit that fateful period. Key elements of this new history contradicted the old, official version and partially confirmed what Palestinians had always claimed – that many were expelled by Israeli forces rather than fled at the urging of Arab leaders.
Fierce debate still rages over whether this was done on an ad hoc basis by local military commanders or according to a masterplan for ethnic cleansing. The result either way was disastrous.
Zochrot's focus on the hyper-sensitive question of the 750,000 Palestinians who became refugees has earned it the hostility of the vast majority of Israeli Jews who flatly reject any Palestinian right of return.
Benjamin Netanyahu would rather stay in power
than pursue a peace deal
The Israel-Palestine peace talks have collapsed, and Netanyahu's rightwing coalition remains in place. But this is not a long-term solution.
(Opinion by Aluf Benn, 4/30/14 Guardian UK)
What We Left Behind in Iraq
An increasingly authoritarian leader, a return of sectarian violence, and a nation worried for its future
(by Dexter Filkins, The New Yorker Magazine, 4/28/14)
Related:
Exploring 'What We left Behind In Iraq' on NPR's Fresh Air, 4/29/14)
Syrian Composer Turned Activist Malek Jandali Asks Audiences to Contribute to Humanitarian Organizations Helping Children in Syria
(Jessica Jones, NPR Weekend Edition Saturday 4/26/14; 4:04 audio segment )
Related:
Syrian Refugee Benefit
Friday, July 11 in SF
Living room concert featuring
Palestinian qanunist/singer Ali Amr
info: tangentsradio (at) gmail.com
or
415 584-4367
NPR Audio Transcript: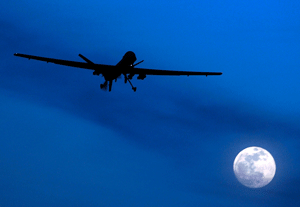 An unmanned U.S. Predator drone
Kirsty Wigglesworth/AP Images
Yemen: On the ground in a country
where unmanned
missile
attacks are a terrifyingly regular occurence
(Vivian Salama, Rolling Stone in partnership with the Investigative Fund at the Nation Institute, 4/14/14)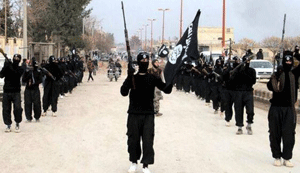 This undated image posted on a militant website on Tuesday, Jan. 14, 2014 shows fighters from the Islamic State of Iraq and the Levant (ISIL) marching in Raqqa, Syria. Photo by AP
Syrian jihadi town where 'brides' are snatched from schools

Once liberal bastion Raqqa was over-run by al-Qaeda group
before secular rebels launched a fight back
(Richard Spencer, Independent UK, 3/29/14)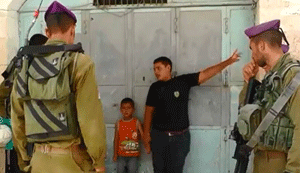 Screenshot of the B'Tselem video
Over 1500 children killed by Israel since 2000
Palestinian minister says more than 10,000 children have been arrested during the same period and 200 are still detained.
(Haaretz 4/5/14)
Wesleyan declares itself an Open Hillel
The Wesleyan Jewish Community is the third local Hillel-affiliate to declare that it will no longer follow Hillel International's restrictive "Standards of Partnership".
The
Open Hillel
movement has already captured two campuses,
Swarthmore
and Vassar, and is making inroads at Harvard,
Berkeley
and Brown.
Statement from the Wesleyan Jewish Community
Published with the support of the majority of student leaders
of the Wesleyan Jewish Community
4/2/14
When Israeli settlers attack and steal, Palestinians now have a strategy
(Daniel Estrin, PRI's The World 3/28/14)
March 22 is World Water Day
Middle East Children's Alliance (MECA) Maia Project is now providng clean water to more than 50,000 children in Gaza every single day
Water apartheid in Palestine - a crime against humanity?
(Ayman Rabi, stopmekorot.org, 3/22/14)
excerpt:
'Week of Action Against Mekorot'
Why is Palestine taboo at Columbia College?
Eric Ruder reports on an effort to defend academic freedom for a Columbia instructor
(Socialistworker.org, 3/11/14)
excerpt:
Saudi Arabia Lists Muslim Brotherhood as Terrorist Organization
(Naharnet Newsdesk/Agence France Presse,
3/7/14)
(excerpt)
WikiLeaks cables portray Saudi Arabia
as a cash machine for terrorists
(then Sec of State) Hillary Clinton memo highlights Gulf states' failure to block funding
for groups like al-Qaida, Taliban and Lashkar-e-Taiba

(Declan Walsh, Guardian UK, 12/5/2010)
Background
:

Wikileaks article excerpt:


Starvation in Al Yarmouk Palestinian Camp
in Damascus
Click
here
for video
Thousands 'slowly dying' in Yarmouk Palestinian camp in Syria
(Serene Assir, Irish Examiner, 3/1/14)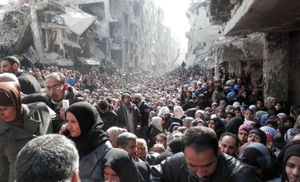 Thousands queuing for food aid
in Yarmouk camp where fighting off starvation
and death has become a daily reality
Combined excerpt from all articles:
related stories:
Starving to death in Syria's Yarmouk camp
Fighting has cut off food and medical supplies to 18,000 desperate refugees
(Eric Reidy, Al-Jazeeria, 1/29/14)
background information excerpt:
Under siege
Innocent, starving, close to death:
One victim of the siege that shames Syria
(Fernande van Tets, Independent.co.uk, 1/16/14)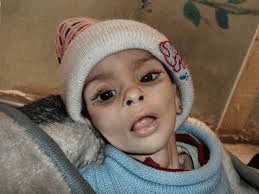 Israa al-Masri, who died shortly after this photo was taken, was one of 18,000 Palestinians trapped and starving in the Yarmouk refugee camp in Damascus
photo courtesy of AP from activist group Palestinians of Syria
excerpt:
(click above headline for full story)
Lifting the Siege of Yarmouk
(Franklion Lamb, CounterPunch, 2/7-9/14)
excerpt:
The Politics of Starvation in Syria
(Patrick Cockburn, CounterPunch, 1/30/14)
excerpt:
UNRWA
An open to Naftali Bennett:
Unlike you, and most Israelis, water is not something I take for granted. It is a daily existential struggle.
(Nasser Nawajah, Haaretz 2/18/14)
note: Haaretz requires registration
full letter posted below all headlines
related stories:
Water Torture for the Palestinians
Water discrimination is another tool being used
to wear down the Palestinians
socially and politically
(Amira Hass, Haaretz, Opinion 2/18/14)
excerpt:
The Israeli 'watergate' scandal
The facts about Palestinian water; Israel has adopted a drip-feed approach to providing Palestinians with water instead of letting them control their own natural resource
excerpt:
here are the facts:
Undeniable discrimination in the amount of water
allocated to Israelis and Palestinians
(B'Tselem, 2/12/14)
Full post of Nasser Nawajah's
Open Letter to Naftali Bennett,
Israel's Minister of the Economy

From left, Daniel Boyarin of Berkeley, Corey Robin of Brooklyn College, Rabbi Alissa Wise and
Charles H. Manekin of the University of Maryland; all observant Jews who have found
that their views on Israel differ from those of family members and friends. (NYT)
A Conflict of Faith, Devoted to Jewish Observance,
but at Odds with Israel
(Mark Oppenheimer, Beliefs, NY Times, 2/14/14)
related story:
Hell freezes over
(NYT publishes glowing profile of anti-Zionists)
(Phillip Weis, Mondoweiss, 2/15/14)
short excerpt fr
Mondoweiss
:
excerpt from Oppenheimer NYT column:
author: mark.e.oppenheimer@gmail.com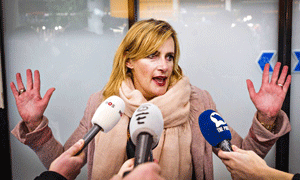 Rena Netjes, who left Egypt after being accused of spreading false news: '
They want to close down anyone who gives them a voice.'
Photograph: Remko De Waal/EPA
Threats, assaults and arrests...perils of reporting from Egypt
(Patrick Kingsley, The Guardian, UK, 2/7/14)
excerpt:
Scarlett Johansson Chooses SodaStream Over Oxfam
After Dispute About West Bank Factory
The SodaStream factory is built on a settlement made possible by one of the largest expropriations of Palestinian land by Israel durng its 46-year occupation of the West Bank.'
(Robert Mackey, The Lede, NY Times Blog, 1/30/14)
excerpt: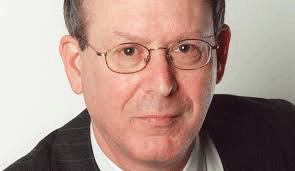 Clyde Haberman
photo: Haaretz
'A New York Times reporter in Israel is invariably
called an anti-Semite or self-hating Jew'
Clyde Haberman reflects on 37 years at the Times, his stint in Jerusalem and on Israel, then and now: 'Your fencing yoursef in. You're building your own Warsaw Ghetto.'
(Chemi Shalev, Haaretz 1/16/14)
(above link requires registration)
excerpt: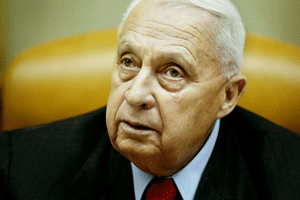 Ariel Sharon 2/26/28-1/11/14
AP Photo/Oded Balilty
How Ariel SharonShaped Israel's Destiny
(Max Blumenthal, The Nation, 1/11/14)
excerpt pasted below related articles
related articles:
The Sharon Doctrine
(Hussein Ibish, Foreign Affairs.com, 1/11/14)
short excerpt:
Ariel Sharon, Israeli Hawk Who Sought Peace on His Terms, Dies at 85
(Ethan Bonner, NY Times, 1/11/14)
short excerpt:
Excerpt fr Max Blumenthal piece linked above: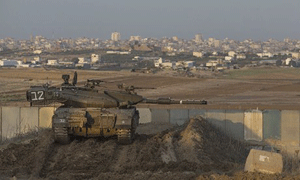 An Israeli tank patrols the Gaza border.
British parliamentarians are calling for an end to the blockade that started five years ago.
Photograph: Uriel Sinai/Getty Images
Time to end Israel's Gaza blockade
(The Guardian UK, 12/27/13)

UK MPs say time to end Israel's Gaza blockade and collective punishment of Palestinians
The MP's letter:
----------------------------------------------------------------------------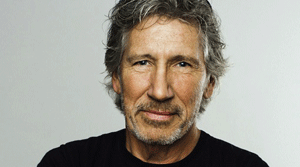 An Interview with Roger Waters
by Frank Barat, Counterpunch 12/6/13
Is AIPAC losing its clout?
Two recent defeats bode well for emerging Jewish activist groups
such as Bay Area's
Jewish Voice for Peace (JVP)
(12/14/13)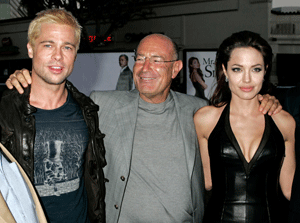 Arnon Milchan, center, with Brad Pitt and Angelina Jolie in 2005. Photo by Reuters
Hollywood tycoon Arnon Milchan opens up about past
as Israeli arms dealer andd secret agent
(Allison Kaplan Sommer, Haaretz, 11/26/13)
note: free registration required to access some stories
related Haaretz stories fr 2011-2013:
Did Hollywood bigwigs help Israel buy arms in the 1970's and '80's?
Longtime Hollywod film producer Arnon Milchan says they did
(Haaretz, 11/21/13)
Israeli spy turned Hollywood producer rejects attempts to turn his story into a film
(Haaretz and Yossi Melman, 4/2/12)
Will your book on Arnon Milchan hurt Israeli security? An interview with author Meir Doron (Yossi Melman, Haaretz 7/20/11)
'Hollywood prodcuer was an Israeli nuclear agent'
According to a new biography, Arnon Milchan,